Sharks News • Great Summer Fishing Continues Around Long Islands Bays, Beaches, Lakes and Beyond • Snappers Start • More Fish Facts
Posted by Joe Wolf on
MARK YOUR CALENDAR:
The 40th Annual Patchogue Village Snapper Derby will be held on Saturday August 26th, from 1-2PM at Patchogue's Mascot Dock.   Bring your own fishing pole, J & J Sports- Patchogue Fishing Center will supply bait and bucket.  Ages 6 & up between 1:00- 2:00PM. 
Entry fees will be collected at the dock and are going to be $5 a person or $8.00 per team of two.   Prizes will be awarded to 1st fish caught, biggest fish caught and most fish caught for each group! BYOP only. The shop will be providing bait, buckets and the prizes. For any questions please contact Patchogue Recreation at 631-475-4302
Nice reports this week from down at Patchogue's Mascot Dock,  Corey Beach,  Pine Neck Dock and other  Brookhaven Fishing Piers.   Crabs are nice size..........
Snappers At the local docks, full size blues are still moving through but at this time it's snappers that are beginning to move in. Right now most snappers are very small and will be at perfect eating size in a week or two. The best way to catch snapper would be lures like snapper poppers and small spinner lures.Bait for snappers include  small spearing or sandals. The local docks like mascot, West Sayville Dock and bluepoint are all great pleas for snapper.  Tackle Tip: work a small kastmaster on a light tackle setup for snappers. 
If you want to go after the kingfish try using a hi-low rig on the bottom baited with pieces of clam. This same method can land you some nice Blowfish too. Fun to catch and fine to eat!  
Fish id Chart and Regulations '2023 (PDF) Download and print  
If you have the chance to get out crabbing this week I suggest you give it a go. Crabbing can be extremely productive in July and August. the shop has all the nets and trap for crabbing in stock.  Traps and nets work well. Bunker and mackerel make a fine bait.
Follow us on twitter:  Follow @jjsportsfishing 
Fluke fishing has stayed the same for the most part this week. The bays have been productive as far as action goes. Plenty of shorts to go around with some huge  keepers in the mix. You will also have plenty of Sea Robins to weed through also. Bucktails and fluke rigs are the best bets. Both gulp, and spearing/squid combos are producers.
The ocean fluke fishing has produced bigger fish. Fishing around the local wrecks and Artificial Reef will not only produce some fine fluke but there are many opportunities to catch a variety of other fish too.  Sea bass, ling and more can be had for taking.
Big fluke have also been reported in Great South Bay in places like bouy 34 near Ocean Beach . Other locations in the Moriches Bay include Narrow Bay smiths point bridge and cranberry dock. The moriches bay has been on fire with fluke with many keeper fish being caught in shallow water on bucktails and gulp.The Rosie charter boat recently pulled in a 11 pound fluke in the bay with many other fishermen reporting full limits.
Coles Offshore Report: Headed out to Combria wreck out of Shinnecock and had Bluefin Tuna on poppers. Lots of yellowfin and life around the bracardi. Saw plenty of dolphins, whales, and sharks.
Yellowfin tuna have been caught in our waters from as close  as the combria all the way to the tip of the Hudson canyon. Trolling with spreader bars,daisy chains and wide trackers have been extremely effective for tuna. Jigging with streaker or slow pitch jigs as well has top water poppers are both fun and active ways to catch these fish. The current yellow fin regulations are 3 fish a man per day at 27 inches from the lower jaw  to the fork of the tail. While off shore looking for life such as dolphins and whales has proven to be a very effective way to catch tuna, because these fish will often be under pods of dolphins feeding on bait. Tile fish can still be caught offshore with shop member Cole reporting some off of the  "The Hudson Canyon" up to 20lbs.
Shark fishing off shore has been excellent with many fishermen going out of Moriches and Shinecock inlet. Sharks like thrashers, browns and spinners have all been seen. Most of these fish have been caught using bunker chum and whole mackerel. Keep in mind when shark fishing also thrashers are eligible to be caught, but brown and spinner sharks must be released immediately. These fish can be found on large bunker schools. 
For those offshore guys fishing for Shark and Tuna,  Don't forget a permit is required for Tuna and Shark fishing. https://hmspermits.noaa.gov/permitList
Click here for: Atlantic Bigeye, Albacore, Yellowfin and Skipjack Tuna Recreational Minimum Sizes
When fishing many of these wrecks, the bottom fish can also vary from large Porgies to Ling and Cod.
Fish Facts: Cobia
Cobia:
Minimum Size Limits:   37"
Possession Limits:  2 per day, per person
Seasons:  All year
Over the past several years, Cobia have become more abundant in our local waters.  Predominately caught off the south shore inlets.  Techniques for targeting these prizes fish are  sight-fishing, chumming, and trolling. Lures for these fish include poppers, darters and diamond jigs.  Bait like bunker or mackerel will also work.
Cobia are a summer visitor in our waters and are typically found along our beaches mixed in with the bunker schools. Cobia are a great fighting fish and can weigh over 50 pounds. Cobia are also a delicious eating fish and can be cooked in a variety of ways. The best way to catch Cobia would be bait like bunker or mackerel. 
Fish Facts: Ling
Ling may not be the most attractive fish in the sea but - as a member of the cod family - it can be made to be absolutely delicious! Caught off local wrecks. 1/0 Hook and clam bait will "do the trick"
Follow the trends with:   warmer water temperatures
Porgies are all over the North Shore beaches.  Anywhere with a rocky shoreline will hold them. Both sandworms and clams make great bait. The At Shinnecock Inlet and the south shore Artificial Reefs, porgies are also in with good numbers and plenty of fish being reported. Many other inlets, are also producing porgies and Triggerfish.  They're fun to catch and great to eat! 
Our local wrecks and reefs have been teaming with keeper sea bass and porgy. The Shinnecock Reef has had plenty of keeper sea bass as well as porgy and  triggerfish. The Shinnecock Canal has also been producing plenty of keeper porgy and triggerfish with also plenty of large blowfish in the mix. All of these fish can be caught with a simple hi-lo rig with bait such as clam or squid. Porgy can predominantly be found along the North Shore at places like Wildwood State Park, cedar beach and stony brook harbor.
Striped Bass On the north shore tons of bass have been caught at the middle grounds light house on bucktails and swim shads. Places like light houses are extremely good for bass fishing because they provide much needed structure for bass and also bait fish will use them for cover.  Most bass caught have been slot sized and over. Anglers have also done well on bait such as bunker and clam chumming.
On the south shore both Moriches and Shinecock Inlet  have been holding plenty of good sized Bass. At this time of year with the warmer water temperatures, most fish leave the bays and concentrate in the oceans and inlets because of the cooler temperatures.
Large bluefish can still be found across the island ,the inlets, bays and open ocean have all shown plenty of fish. Lures like bucktails, diamond jigs, poppers and darters are all fine lures.  Bunker and mackerel are both baits to use for blues.
Weakfish can still be found in our waters, though the bite is tough ,these fish can still be found. Places like ocean beach and kismet have reported keeper sized fish in the recent weeks. As well the Shinecock canal where shop members Joe and Pablo reported multiple smaller sized fish on gulp and buck-tails. Bait like squid and gulp is a great choice for weakfish, in particular white and pink gulp works the best. A patchouge local Also reported keeper weakfish underneath the smiths point bridge using bucktails.
We have some scattered reports of Bonita around the south shore inlets. Opposite of Albies, They are excellent eating.  Fish for them the same way though small tins or Joe Baggs epoxy jigs and reel fast on light tackle setups. Tip: If you do stumble across them be sure to bleed and ice them right away. A popular method to cook them is a quick sear on the grill.
Attached is a list of some "Fun Fish Around Long Island." Most are edible and plentiful too. So enjoy the summer and tight lines. (PDF)

Looking To Fish For Sharks From The Surf?
DEC Proposes New Fishing Regulations to Protect Sharks
RECREATIONAL FISHING REGULATIONS FOR SHARKS IN STATE WATERS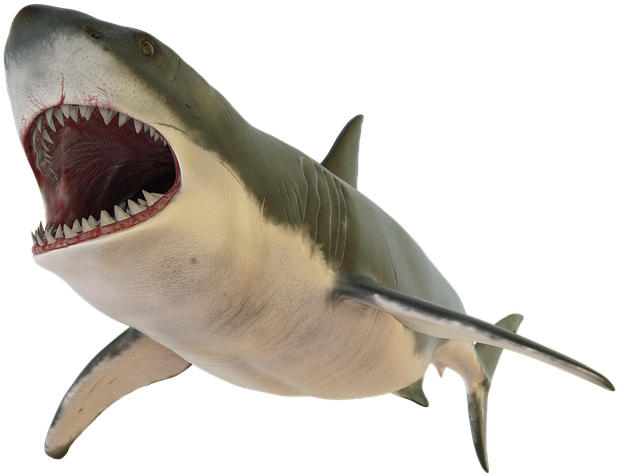 South shore beach and boat fishermen are continuing to catch Sharks! Check out the regulations. Some of these animals need to be released quickly and unharmed.
Surf Action was very interesting this past week. Sharks dominated a lot of the interest this week on beaches from Smith Point County Park  all the way to Fire island. Bunker on wire leadered hooks will catch these hard fighting monsters. However, Be aware of the regulations. Possession of some sharks are prohibited 
DEC Proposes New Fishing Regulations to Protect Sharks
DEC proposed changes to recreational fishing regulations to improve the management and protection of sharks by establishing gear restrictions for recreational shore anglers to enhance law enforcement's ability to protect sharks and includes new handling and release methods for anglers to improve shark and angler safety. This proposed regulation seeks to further protect shark species that are currently illegal to take or possess under New York State regulation, referred to as "prohibited" shark species for recreational fishing. A complete list of the existing recreational shark fishing regulations is available on DEC's website.
Proposed gear restrictions specific to recreational shore anglers include the prohibition of:
baited J-hooks exceeding a width of 7/8 inches and baited circle hooks exceeding 1 1/8 inches in width when measured at the widest inside dimension;
the use of metal fishing leaders attached to baited hooks that exceed 12 inches in length;
chumming within 600 feet of the shoreline except with mollusks and crustaceans;
deploying baited hooks by means other than casting with rod and reel; and
the use of artificial lures when taking sharks.
In addition, this rulemaking seeks to improve shark handling and release practices for all shore- and vessel-based anglers. The proposed rules clarify the requirement to immediately release all prohibited shark species and prohibits the removal from the water of any shark that will be released. The rulemaking also requires recreational anglers fishing for sharks to possess a device capable of cutting the leader or hook to remove fishing gear immediately without unnecessary harm, as well as requiring anglers to take every precaution to ensure the maximum probability of survival of any shark that will be released.
The proposed regulation (PDF) is available for public comment until Aug. 7, 2023. DEC will hold a virtual public hearing to accept public comment on Tuesday, Aug. 1, at 6 p.m. Information on how to submit written comments or participate in the hearing can be found on DEC's website.
Don't let the closing of the beaches discourage you, a short walk to the water can offer some opportunities for some serious fishing. Bluefish are still very aggressive from the south shore beaches all the way to Montauk.  Poppers, tins, and chunks of bunker will produce.
Local beaches have settled down a bit as for bass fishing but there are still plenty of bluefish and other summer species to target that will keep you busy. At the inlet the blues have been around in the early mornings and evening hitting bucktails and diamond jigs. Some bass are still around but most likely schoolies. Triggerfish have showed up, and with hit clam or squid on bottom rigs. Fluke fishing from shore isn't a bad option either, by casting a Bucktail and teaser rig with gulp could get you a few keeper fluke to take home. 
Night time is your best bet for them when the water cools down. Also fish the incoming tides if possible. Focus attention around inlets also. Patchogue locals have reported the schoolie action is still good along the bay side of Moriches. They have been taking small swimming plugs fished slowly.
If you are a fluke fisherman and are looking for something new to try, targeting those fish at night is a fun challenge. When fluke fishing  at night the best places to go to are bridges with lighted areas and shallow areas in the bays.Fluke are not nocturnal but will remain active at night to hunt, using the same techniques that work during the day will also work at night. Bucktails, fluke belly and squid are all excellent options for the night time
The Lakes and Ponds are Hot 🔥 and so is the fishing
Local lakes are still providing action in this summer heat. Great Patchogue Lake has put up some nice Largemouth Bass and pickerel. Most fish are all being caught with live shiners or soft plastic worms. Panfish are hitting nightcrawlers or small plastic grubs on a jig heads. Patchogue locals discovered some great night time fishing at Gibbs Pond.  Anglers managed to catch (and released) a half dozen LM Bass on lures. Anglers also reported using jigs, poppers and swim-baits. The biggest fish going 5lbs.
The lake of the week is Great Patchogue Lake  also known as mill pond is located right in patchouge and is one of the best lakes in the area. Great Lake contains excellent fishing for bass, pickerel, crappie and perch.Shore fishing is productive but limited.If you are able to use a kayak or boat it is a great choice. This lake can be fished from both the front and back side with shore access along the roe blvd bridge. The best way to fish this lake would be bait like live shiners or night crawlers. Lures will also work great with spinners, senkos and top water baits like poppers and jitter bugs all producing great results.
 Read more "Stories and Reports" from J&J Sports Blog Posts: Click Here  
Send your reports, photos or your favorite fish recipe to: REPORTS@JJSPORTSFISHING.COM
Don't forget to include, names, location and details (when possible: lures or bait used, tides, etc….) comments or questions are welcome. 631-654-2311
Just a reminder. All anglers 16yrs and older are required to register for saltwater fishing or purchase a license for freshwater fishing in New York State.
You need to register before saltwater fishing. It's easy and it's FREE for NYS residents and all visitors.  To fish our local lakes and ponds, a Freshwater License is required. Basically, a NYS resident, Freshwater License, is available to purchase for a days fishing ($5.00) a week ($12.00) or a season (one year from date of purchase for $25.00.-Senior [70 or older] $5.00. )  Additional discounts are available for active military, disabled vets and more...... Non-Resident Freshwater Fishing Licenses are also available for a fee from $10.00-$50.00. 

Stop down at  J & J Sports  and we'll issue you a licenses or marine registry. To purchase a license or register  online- click HERE.   There's nothing worse than getting a ticket just because you went fishing. Have a smart phone? Here's an idea:
It's a good idea to "snap a shot" of your license so it's always with you in case of loss or its destroyed.
Get Your Sporting Licenses or Register for Marine Fishing
Buy your sporting license online or
By Phone: 1-866-933-2257
Send your reports, photos or your favorite fish recipe to: REPORTS@JJSPORTSFISHING.COM 
Don't forget to include, names, location and details (when possible: lures or bait used, tides, etc….) comments or questions are welcome. Call (631) 654-2311
---
Share this post
---
---
---
0 comment